HOLLAND PATENT FREE LIBRARY WILL BE CLOSED UNTIL FURTHER NOTICE. MIDYORK LIBRARY HEADQUARTERS HAS SUSPENDED ALL LIBRARY HOLDS AND INTER-LIBRARY LOAN SERVICES. PLEASE CHECK OUR WEBSITE AND FACEBOOK PAGE FOR UPDATES. E-BOOKS, AUDIO BOOKS AND DIGITAL MAGAZINES ARE STILL AVAILABLE FOR USE THROUGH THE MIDYORK SITE. PLEASE USE BOOK DROP TO THE RIGHT OF THE LIBRARY DOOR WHEN RETURNING BOOKS. THANK YOU.
PRE-SCHOOL STORY TIME CANCELED ON FRIDAYS UNTIL FURTHER NOTICE

PRE-SCHOOL STORY TIME FRIDAYS @ 10:30 A.M.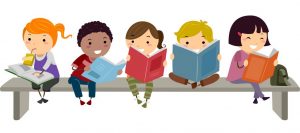 WINTER HOURS
MONDAY & TUESDAY 4 – 7 P.M.
WEDNESDAY & THURSDAY 2 – 6 P.M.
FRIDAY & SATURDAY 10 A.M. – 1 P.M.
CLOSED SUNDAY
Community Links:
Village of Holland Patent
Holland Patent Schools
More Resources: A great resource for finding books in a series or more books by the same author: http://www.fantasticfiction.co.uk/