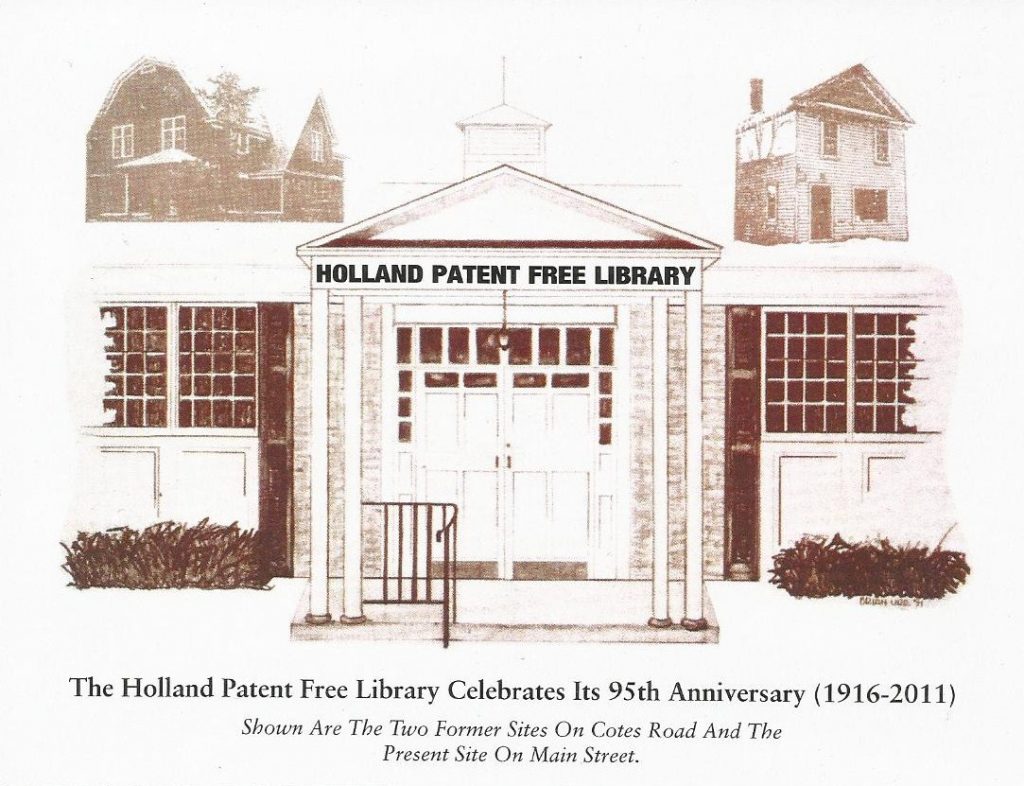 In 1915, the local chapter of the Daughters of the American Revolution decided to pursue the idea of creating a pubic library in Holland Patent. Mrs. Danforth Thomas of Stittville spearheaded the project which resulted in the formation of the Holland Patent Library Association. The Holland Patent Library opened its doors on July 6, 1916. The library was housed in Holland Hall, a building that the Holland Patent Improvement Company offered for temporary use. There were 26 patrons and 453 donated books. Miss Beatrice Dunlap was elected president of the board of trustees and H. W. Dunlap was appointed to receive funds to erect a permanent building to house the library.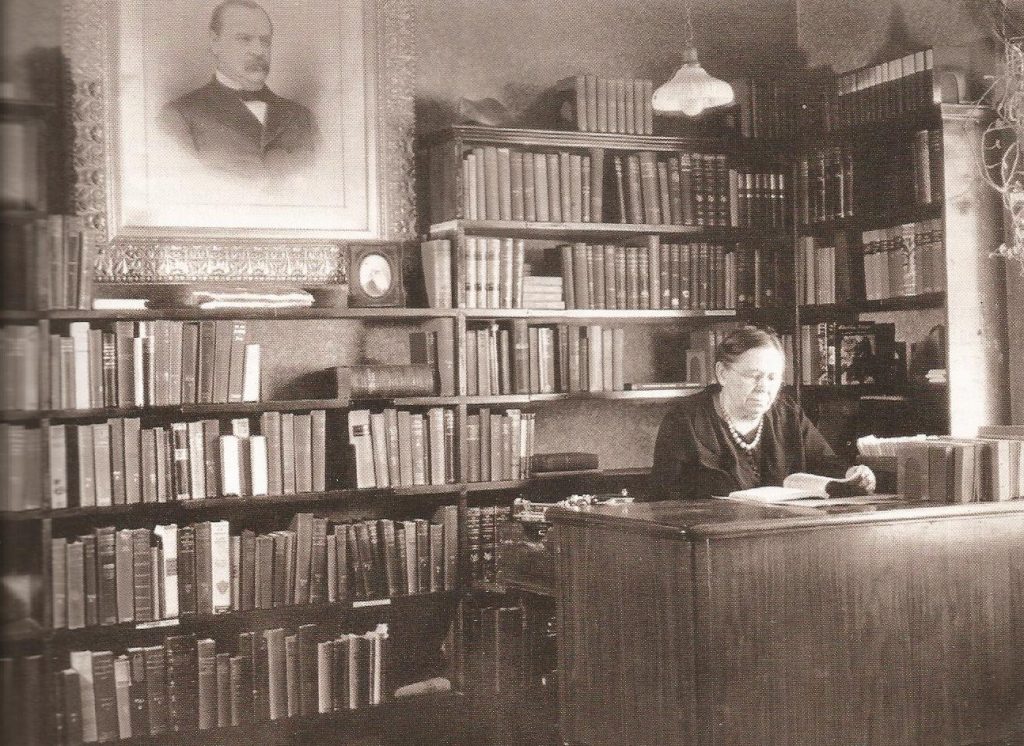 Miss Lillian Potter served as librarian from 1916-1957.
Miss Lillian Potter was appointed librarian with a salary of $100 per year. She was put in charge because "she was the only one in town who knew anything about the Dewey Decimal system." (The Holland Patent More than a Village, 131) The library purchased the Charles Wood property in 1926 and moved across Center Street from Holland Hall in 1927. The library continued to expand and in 1935 purchased the former White's Tavern on Main Street with the hope that someday a larger library could be built. Groundbreaking for the new library took place April 29, 1967. Architect Jack Jonza of Jonza and Montary of Utica created the plans with Frank Convertino heading the construction. Through loans and a public building drive, the library opened its doors on October 14, 1968 (The Holland Patent More than a Villiage, 132). From the original 26 patrons and 453 books, the library has grown to over 3000 patrons and more than 12,000 holdings. These include many large type books and books on cassette (The Holland Patent More than a Village, 133).
Preservation Center
Holland Patent Free Library is proud to have its own preservation center that insures that all obtainable history concerning the village is kept safe and accessible. The current director is Connie Roberts. For information regarding the preservation center please contact Stuart Gates at starrhillviewfarm@yahoo.com or Connie Roberts at conniekroberts@aol.com.